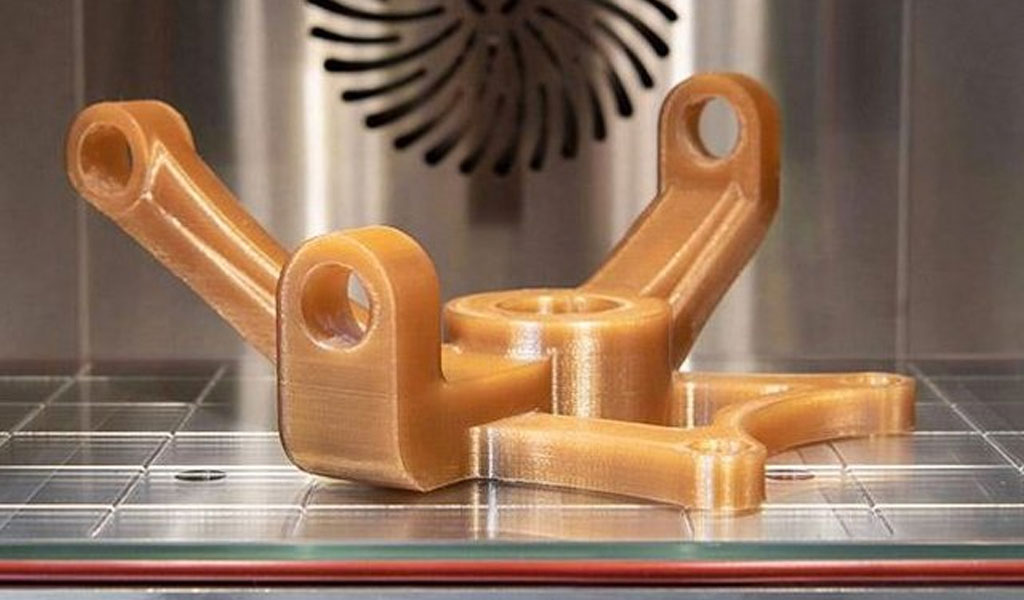 Cranioplasty is the most common type of brain surgery. Due to the huge individual differences, in addition to strict requirements for biocompatibility and mechanical properties, cranial implants have extremely high demands for individualization. As an important application of 3D printing in the medical field, laser (electron beam) printed titanium alloy vs PEEK manufactured by FDM technology have played an important role in skull repair. In this issue, we will discuss the traditional and 3D printing methods of manufacturing skull restorations with these two materials, as well as the problems they face.
Medical Titanium Alloy
---

1. Medical Benefits
Medical titanium alloy has good biocompatibility and mechanical strength, easy machining titanium and relatively low cost. Titanium mesh and titanium plate implants made of this material can be fixed by titanium screws, and have always been the first choice for domestic neurosurgeons and patients to treat skull defects.
2. Processing Method
Clinically, titanium alloy skull implants are processed by impression and multi-point forming, CNC machining and 3D printing.
3. Disadvantages
Titanium alloys are highly bright in postoperative CT or MRI imaging. If there is a hematoma or tumor near the intracranial implant, it will be difficult to determine on the image; and the modulus of titanium is 2-3 orders of magnitude higher than that of bone, and the stress shields Osteolysis and loosening can occur; problems with metal heat conduction can also make patients more sensitive to weather changes. The inherent properties of these materials themselves affect the medical effect, and 3D printing gradient, porous material metal fabrication through structural design can effectively reduce the adverse effects.
PEEK Plastic Material
---

1. Medical Benefits
PEEK is a polymer material with good biocompatibility, wear resistance and stable chemical properties, which can be sterilized with high temperature steam or gamma irradiation. Since the 1980s, PEEK has been mainly used as a material for intervertebral cages and artificial joint replacement. In 2009, it was first reported that PEEK was used for skull reconstruction, and it showed broad application prospects.
PEEK has strong plasticity, and its elasticity, strength, heat insulation, stability and other aspects are equivalent to autologous skulls, so there is generally no rejection reaction. X-rays are penetrable, non-magnetic, and have no artifacts in CT or MRI images, and do not affect the postoperative imaging analysis of patients.
2.Processing methods
PEEK has an extremely high melting point (glass transition temperature of 143°C and melting point of 343°C), making it extremely difficult to process. At present, domestic methods for forming PEEK materials mainly include CNC machining and rapid prototyping.
CNC machining is currently the mainstream method of forming PEEK materials in China. The molding of PEEK materials is completed by CNC machining molds and injection molding methods. However, the disadvantage of this method is that the material waste is very serious and the processing cost is very high.
The second method is 3D printing (fused deposition, laser sintering). Compared with CNC machining, 3D printing improves the flexibility of PEEK manufacturing, overcomes difficulties such as material waste and difficult processing, and the manufacturing speed is also obvious.
3.Shortcoming
Compared with titanium alloys, PEEK has many advantages. However, there are many difficulties in the current promotion of this material, and the main problem is still limited by materials and processing methods. The price of PEEK is extremely expensive. The price of standard PEEK in the international market is generally 70-80 US dollars/Kg, and the operation cost of PEEK personalized skull is at least 3-5 times that of titanium alloy.