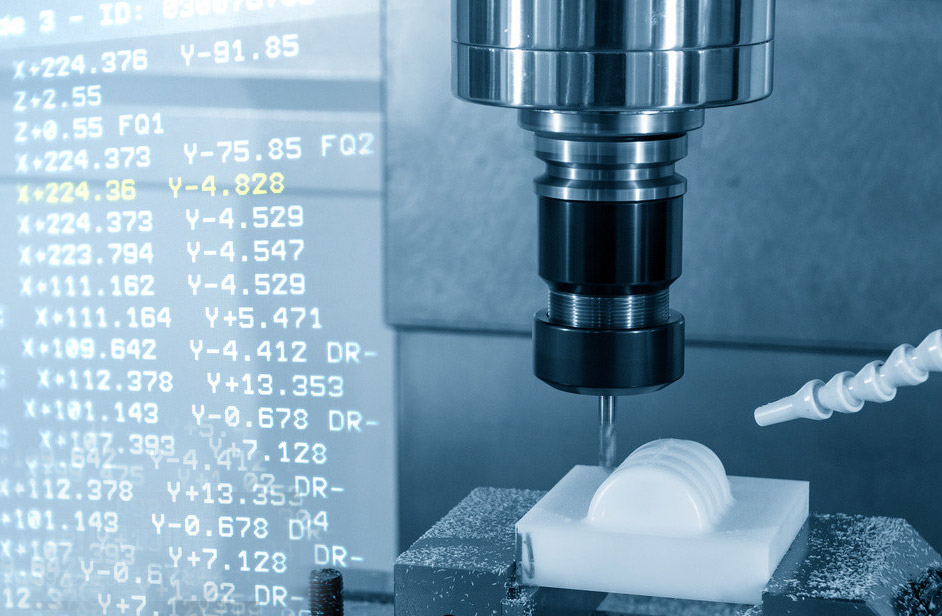 PEEK has excellent applications in electronics, medical, communications, machinery manufacturing and aerospace.
PEEK bar (polyetheretherketone bar), the material density is about 1.32, the high temperature is 300°, the material can be used for a long time at 260 degrees, and the heat resistance, electrical properties, chemical resistance, and electrical insulation properties are excellent. PEEK plastic bars are not only resistant to The thermal properties are better than other high temperature plastics, and it has high strength, high modulus, high fracture toughness and excellent dimensional stability;
PEEK resin has outstanding tribological properties, excellent resistance to sliding wear and fretting wear, especially Maintain high wear resistance and low coefficient of friction at 250°C; PEEK resin is easy to extrude and injection molding, with excellent processing performance and high molding efficiency. In addition, PEEK also has excellent properties such as good self-lubrication, easy processing, stable insulation, hydrolysis resistance, high fatigue strength, and better radiation resistance among all plastics.
Except for concentrated sulfuric acid, it is resistant to almost any chemicals and has good material properties, which makes it have a wide range of applications in aerospace, automobile manufacturing, electrical and electronic, medical and food processing and other fields, and the development and utilization prospects are very broad.
Advanced PEEK CNC Milling Services – China Top CNC Milling/Milled PEEK Parts Manufacturer
---
Pinjin is a professional peek machining company provide precision peek milling service with advanced milling centers form 3-, 4-, to 5- axis, we offer global custom CNC milling peek parts for various industries. Our precision3-, 4- and 5-axis CNC milling centers and experienced team guarantee our advanced CNC capacity, we can handle all your CNC milling peek parts projects smoothly from design, prototyping, producing to final transportation. With strong capabilities and extensive experiences, we can provide top-grade but cost-effective custom milling peek parts services from China including 3-axis CNC milling and 5-axis milling for high-speed CNC manufacturing, rapid prototyping, and precision CNC milling and turning. Our high-quality rapid CNC milling peek products are involved in the field of automation design, lockset, automobile parts machining, machinery milling, defense industry, medical equipment, lighting parts machining, etc. Send your inquiry or drawing fast to get an online CNC quote..Our CNC Milling Services Capabilities:
70 advanced CNC machines at the Pinjin CNC Milling Center:
Number of CNC milling machining centers: 70
Number of axes: 3-axis,4 axis or 5-axis
Product dimension 3-axis milling machines: up to 500 x 500
Product dimension 5-axis milling machines: up to Ø 300
High Precision Production. Pinjin custom CNC milling parts in tolerances ranging from +/-0.001″ – 0.005″, custom design depending on customer specs
Profitable Custom Design. Precise design and produce to custom specifications, offer clients the most cost and time saving PEEK milling service
Rapid prototyping. Get PEEK prototypes quickly, optimize the entire high-speed milling workflow with advanced milling machines and full equipped CNC milling factory
You can select various surface finishes on solid metal and plastic parts from precise design specifications.
PEEK CNC Milling Parts And Case Studies
---
Currently, our CNC milling peek parts are exported to America, Canada, Australia, United Kingdom, Germany, France, Sout Africa, and many other countries all over the world. We are ISO9001-2015 registered and also certified by SGS.
Our custom CNC milling peek service provides durable and affordable peek parts that meet your specifications for automotive, medical, aerospace, electronics, food, construction, security, marine, and more industries. Fast to send your inquiry or submit your drawings to get a free quote in the shortest time.Contact us or Email [email protected] to see how our people, equipment and tooling can bring the best quality for the best price for your CNC milling peek project.
How
PEEK
Milling Work
---
PEEK milling is a subtractive manufacturing process. It starts by fixturing a block of metal or plastic materials inside PEEK milling machine. The PEEK milling machine will transfer CAD model file in to PEEK readable program–G code, which is used to program PEEK machine rapidly mill our parts from raw material blocks. Our 3-, 4- and 5-axis PEEK machines are equipped with different tool-sets in order to maximize production efficiency and speed.
PEEK milling process is controlled by a specialized computer, which increase reliability and repeat-ability regardless potential human error. At Pinjin, our automatic tool changers can encompass drilling, boring, counter boring, counter sinking, profiling, cutting, reaming, threading, tapping and other operations complete in same setup. We can produce almost any shape PEEK components with various tooling and ingenuity in professional milling centers. PEEK parts dimensions and features decide multiple axis machine selection, a single setup with complex geometry will ensure components accuracy.Multi-axis milling needs complex, skillful, and meticulous programming, precision 3D CAD file will reduce our quoting and programming time. Element as tolerance, surface finishes, part size, tooling, and material properties will affect quotation directly.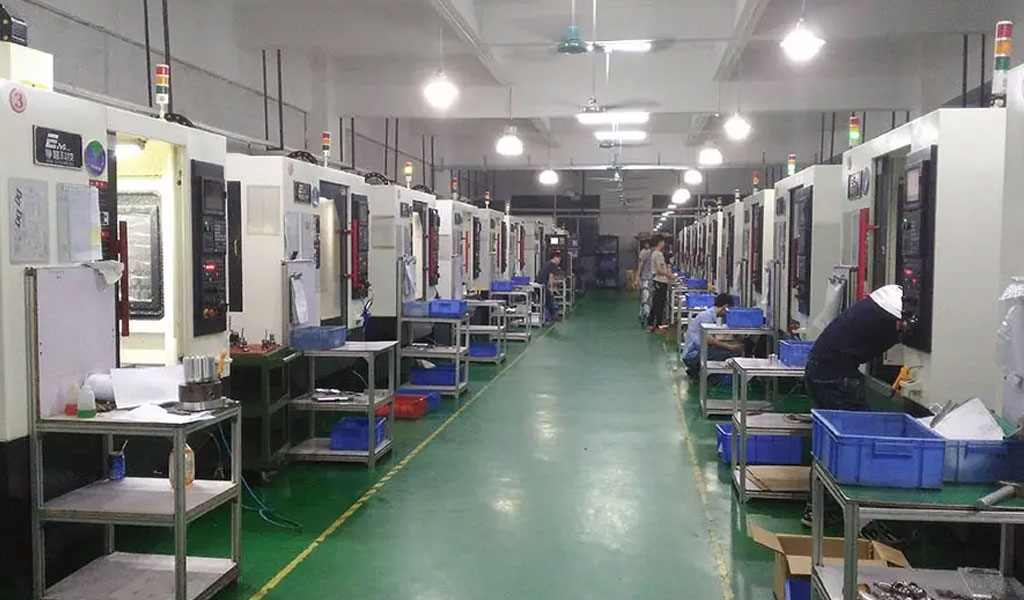 PEEK Milling Process – What is the Process of PEEK Milling?
---
Starting from designing a PEEK milling part drawing or geometry with CAD software, then CAM software converts the file to PEEK machine program, which can dictate the machine what to do and how to do. PEEK milling services apply computerized technique to complete the manufacturing as the following basic production stages:
Designing a PEEK Milling CAD model
Converting the CAD model into a PEEK milling program
Setting up the PEEK milling machine
Cutting small pieces off the block material to obtain approximate shape
Executing the PEEK milling operation with higher precision and accuracy
PEEK Milling Operations (Types) – What Does A PEEK Mill Do
---
PEEK milling service, one type of PEEK machining service, is ideal for manufacturing PEEK milled parts with high accuracy and tight tolerances in prototype and small/large batch production, which achieved through the following common PEEK milling operations.
Plain Milling: also called surface or slab milling, refers to the milling operation utilize plain milling cutters with teeth on the periphery to perform the cutting, the axis of rotation of the cutting tool is parallel to the workpiece surface.
Face Milling: the operation use milling cutters have teeth both on the periphery and tool face, the rotating axis of cutting tool is perpendicular to the surface of the workpiece,generally for producing flat surfaces and contours.
Form Milling: uses form cutting tools or fly cutters for specific purposes, including convex, concave cutters, typically for creating irregular surfaces and contours like curved surfaces.
Angular Milling: also written a angle milling, milling flat surfaces which are neither parallel nor perpendicular to the axis of the cutter.
Gear Milling: the milling process for creating a gear.
Thread Milling: the interpolation of a thread mill around or inside a workpiece to create a desired thread, requires machines capable of moving on the X, Y, and Z axis simultaneously.
Profile Milling: rough or finish mill vertical or slanted surfaces, continuous tool path.
Straddle Milling: machine two or more parallel vertical surfaces at a single cut.
Other milling operations: Gang Milling, Side Milling, End Milling, Saw Milling, Helical Milling, Cam Milling, Milling Keyways, Grooves and Slot.