PEEK injection molding can use conventional thermoplastic manufacturing equipment to process PEEK. Unfilled and filled grades are usually supplied in pellets, powders, or ultrafine powders. Pellets are usually recommended for manufacturing methods such as injection molding, extrusion, monofilament and wire wrapping. Powders are suitable for compression molding, while ultrafine powders are commonly used in coatings, composite prepregs, and compression molding.The general process of PEEK injection molding is as follows:
Drying: Granular polymers generally absorb 0.5%w/w atmospheric moisture and for best results should be dried until the moisture is less than 0.02%w/w. The material can be dried in a circulating air oven for at least 3 hours at 150°C, or 2 hours at 160°C. If it is dried in a drying box, the thickness of the raw material in the tray should not exceed 25mm. and prevent contamination.
Recycling: Leftovers can be recycled and injected into virgin materials. It is recommended that recycled materials without fillers should not exceed 30% of the total weight, and recycled mixtures containing fillers should not exceed 10% of the total weight.
Thermal stability: If the equipment is shut down during the melting process and the polymer residence time does not exceed 1 hour, there is no obvious degradation of the material at a temperature of 360 °C. However, if the shutdown time exceeds 1 hour, the temperature of the barrel should be lowered to 340°C. At this temperature, the material can remain stable for several hours. The temperature of the barrel must be increased when manufacturing continues. If the shutdown time exceeds 3 hours, The barrel should be cleaned. You can use some materials that can maintain performance at 380 °C, such as polyethersulfone or polyetherimide, or low MFI polyethylene for cleaning.
Injection machine: The melting point of the polymer is 343°C, which is suitable for traditional machines that can maintain the melt temperature at 360-400°C.
Barrel capacity: Due to the high speed manufacturing temperature of PEEK polymers, the residence time of the material must be as short as possible. The ideal barrel capacity is 2-5 times the total shot weight.
Nozzle and locking system: The melting point of the polymer is very high, if the temperature drops below 343°C, the melt will solidify quickly. Therefore, it is necessary to install a large enough heater at the nozzle to prevent the "injection cold material" from cooling down.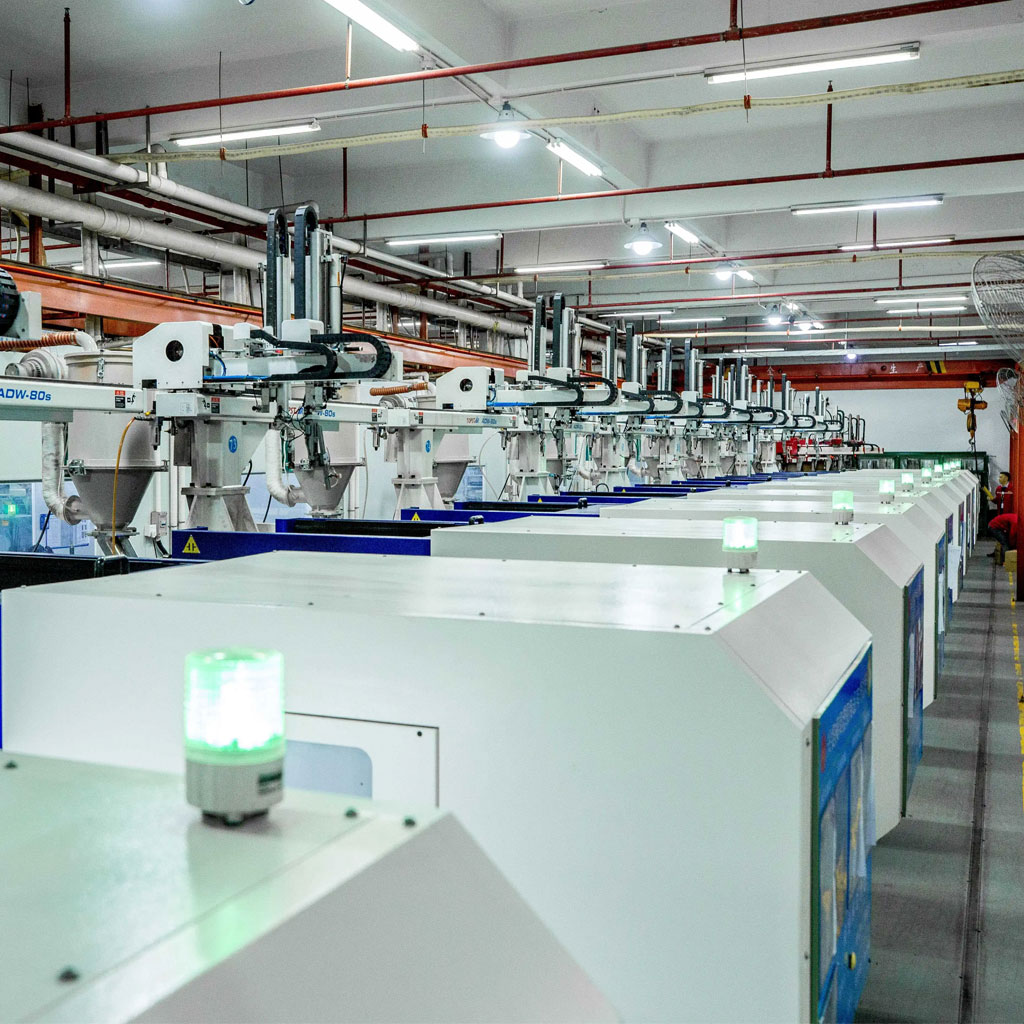 Plastic Tooling & Mold Making Service Online – Best PEEK Injection Molding Manufacturer Company In China
---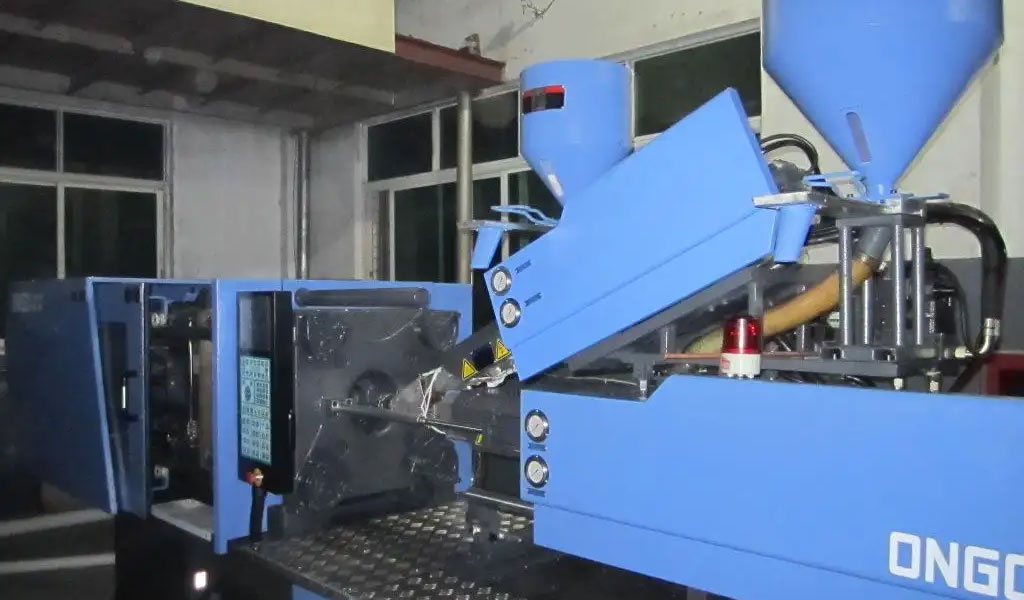 If you have a new project that needs peek molding services, but not sure if the part structure is resonable to make peek mold or not. Then, you are welcome to consult on our technical team, we will suggest you the best solution to assist you with better design, low cost for peek mold making, peek molding manufacturing. Use the min invert cost to win the max return of your business.
If you want to have an estimated price for initial market evaluation, you are welcome to send us your 3D data (STP or IGS format), you don't have any lost but have our competitive price for a reference.
We never share your data with any other third parties, we are willing to sign the Non-Disclosure Agreement (NDA) document to protect your project.
We could save you up to 40% Initial mold investment cost, if we produce the peek molded parts for you we will never earn any piny of profits in mould making or even put 30% of tooling costing for your project (depending on the requirement of volume on your project).
If you have a technical question, you are welcome to contact our technical manager by email [email protected], who speaks fluent English and has over 15-year technical working experience, will help to solve any of your technical issues and save cost for you
If you work with us. You will be impressed and fully satisfied with our quality, price, service, and fast lead time.
Our Advantages For PEEK Injection Molding Manufacturing Services
---
We all know quality is the key point to keep our customers staying with us, before production we will measure all of part dimension (by CMM measurement machine) and send the report to our customer for approval, to make sure all of the dimensions are 100% completed correct, during the molding production the product quality is most effectively controlled at the machine, Pinjin utilizes a fully integrated quality control procedures to verify every step before next manufacturing process, Our QC department will record every batch production to make each production traceability.
Our people have many years of experience in peek mould manufacturing and the production of peek molding products. While we provide these highly skilled people with the best equipment and technology available, our experience has taught us the value of something more important. Information. We check all of the possible issues before the project is started. like what is the surface requirement? Any potential sink marks issue? Any visible part line or gate mark allowed or not? Etc, and list all of these possible issues and make a report to our customer with suggestions, we call this is DFM (design for manufacturability) report. This will save lots of time and prevent lots of potential issues, this is the most important point to ensure that we finally will get the best quality mold and part.
If you currently supplier did not make this report to you, please do ask them to make fully DFM report before starting to make the moulds, because the quality of the injection mould will directly cause the quality of injection moulded parts
A quality product delivered on time at a competitive price is only the beginning. We realize that long-term customer relationships are built not only on the satisfaction that comes from meeting today's needs but also the confidence in solving tomorrow's challenges.
We could offer you injection moulding design services, mould design, mold making, and peek molding service with low cost no matter a few hundred small quantity or millions of parts, you may need small quantity order at first, especially, for your initial orders to open your market. This will help you to increase your profits without having spent a lot of money to order a big volume of peek products at the beginning, below are a few of parts we made before. contact us to get a price for your project.
Our PEEK Injection Molding Facility
Our plastic molding company is conveniently located in Dong Guan City, China. 15 min away from our mould factory, has 8,000 square meters with a total of 25 sets of injection molding machines from 60 tons to 2000 tons, including 3 sets of double injection molding machines. Our molding plant operates 24 hours per day, 6 working days per week with the capacity for continuous production as needed to meet specific delivery requirements. We can provide short or long production runs as dictated by product volume requirements,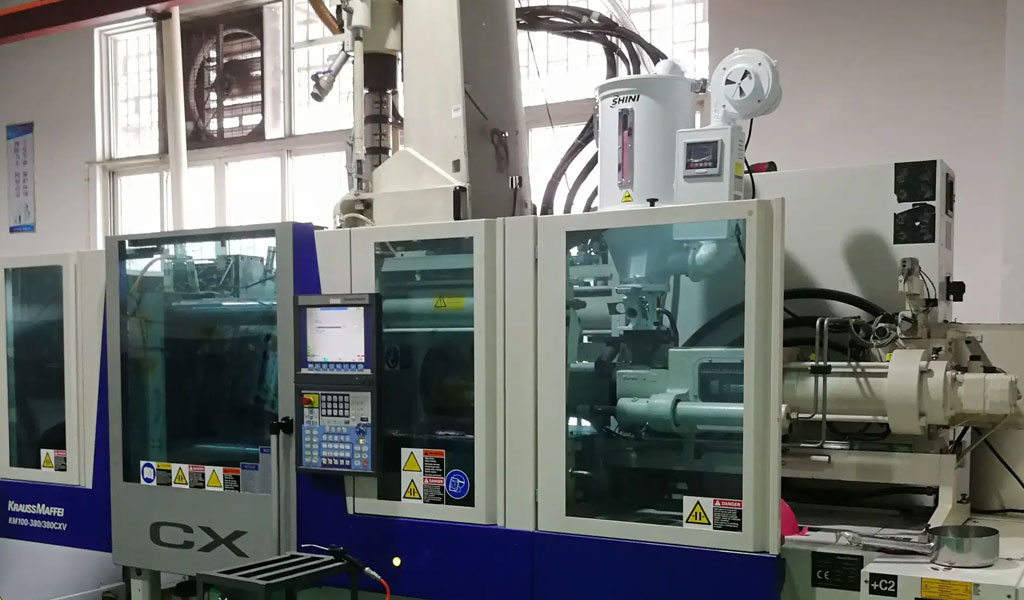 PEEK Injection Molding Capabilities
We can produce molded plastic components in a wide variety of sizes and production volumes. We have the experience to run virtually all types of products and engineered thermoplastic resins since we are a professional injection molder. We have rich experience in all types of mould structure like multiple cavities mold, overmolding, hot runner mould, small or large plastic molds, gas assist molding, double injection molding, insert molding, etc.
We build the molds for peek injection molding, at the beginning of the mold design, we take the injection molding into consideration, it allow us to be able to achieve the shortest molding cycle time, minimum maintenance cost. Every second of cycle time and every piece of peek raw materials we selected would eventually benefit our customers. Low volume production order are welcome as well, it always happened when customer feel the cost is unbearable especially the mold making cost. Pinjin Mold is able to provide a full range of solutions to lower down your budget for low volume project with good quality. Our experts work with you together to find the best solution for your companies.
We are experienced with various peek injection molds for automotive, medication, lighting, sport equipment, home appliance, and agriculture. Our mold factory located in Dongguan China, covers an area of more 8000 square meters, it's closed to Hongkong, Guangzhou and Shenzhen, which is very convenient for your company to do inspection and ship finished peek products. Currently we have 60 excellent mold makers employed in our company, most of the them have good education in peek injection molding industry, they take pride in their works, we are able to provide 30-40 sets of injection molds per month. To satisfy global companies' highest requirements, we invest on the latest technology continuously and equipped the most advanced mold manufacturing facilities, we have full in-house peek injection mold manufacturing, injection molding, painting, assembly capacity, our equipment includes but not limited to: 8 sets of CNC, precision 0.005mm; 14 sets of mirror EDM, 8 sets of slow wire cut, 12 sets injection molding machines range from 40 Ton to 800Ton, 1 set of 2d projection measurement, 1 set of CMM. We can build peek moulds and die-casting maximum 7.5 tons, molded peek parts Maximum 1200g. We also use the advanced CAD/CAM/CAE system, we can work with data format in pdf, dwg, dxf, igs, stp etc.
Pinjin Mold is a ISO9001:2000 certified peek injection mold company in China, we are always ready to offer best service to your company, well organized management system ensure us to provide cheap and high quality molds and molded peek parts for global companies.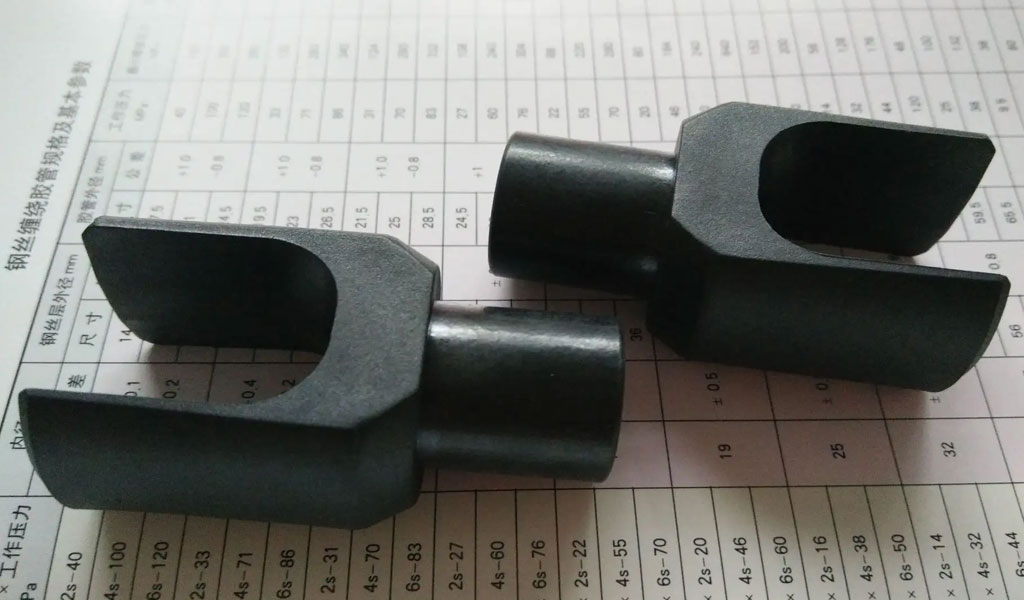 PEEK Injection Molding Parts And Case Studies
---
Currently, our PEEK Injection Molding parts are exported to America, Canada, Australia, United Kingdom, Germany, France, Sout Africa, and many other countries all over the world. We are ISO9001-2015 registered and also certified by SGS.
Our custom PEEK Injection Molding service provides durable and affordable peek parts that meet your specifications for automotive, medical, aerospace, electronics, food, construction, security, marine, and more industries. Fast to send your inquiry or submit your drawings to get a free quote in the shortest time.Contact us or Email [email protected] to see how our people, equipment and tooling can bring the best quality for the best price for your PEEK Injection Molding project.