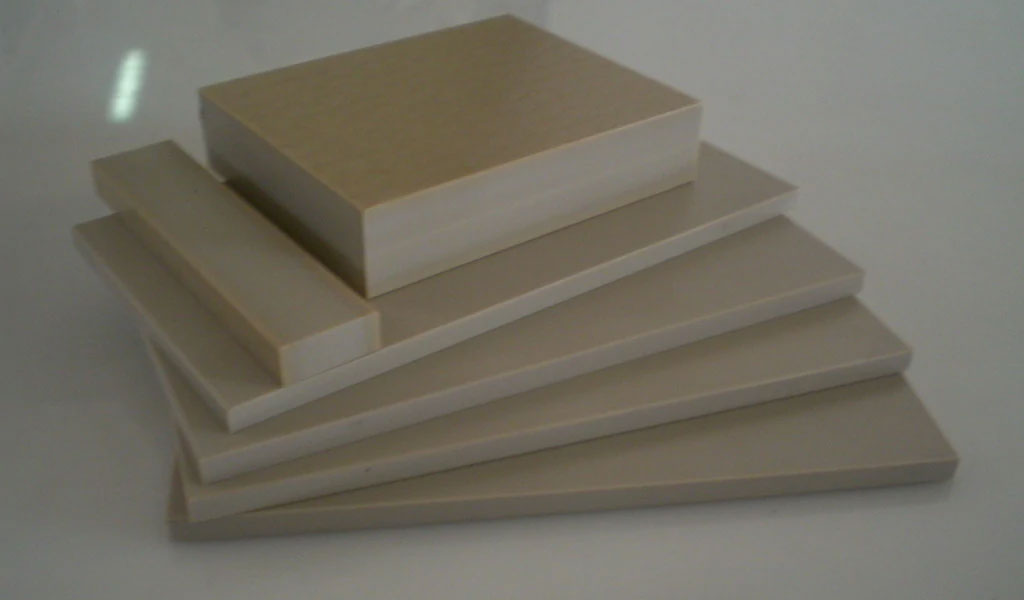 PEEK sheets, also known as Polyetheretherketone sheets or PEEK plate, are high temperature thermoplastics with high glass transition temperature (143°C) and melting point (334°C). PEEK Sheet is a high polymer composed of repeating units containing one ketone bond and two ether bonds in the main chain structure, and is a special polymer material. It has physical and chemical properties such as high temperature resistance and chemical corrosion resistance. It is a type of crystalline polymer material with a melting point of 334 ° C, a softening point of 168 ° C, and a tensile strength of 132 to 148 MPa. It can be used as a high temperature resistant structural material and electrical insulating material. Composite with glass fiber or carbon fiber to prepare reinforcement. Generally, a type of polyarylene ether polymer obtained by condensation with aromatic dihydric phenol is used.
PEEK sheet special plastic products have been successfully used in automobile engine gearbox parts wear-resistant gaskets, motor support heads, solenoid valve spool sleeves, textile printing and dyeing machinery chain sleeves, dust covers, pumps, blades, mouth rings , gear, high temperature and high pressure valve gasket, ball packing, compressor valve plate, piston ring, sealing ring (seal ring), guide ring, support ring (retaining ring), mushroom head, single screw air compressor star wheel, medical Instrument Bone Positioner, Semiconductor CMP Wear Ring, Wafer, Wafer Holder (tweezers), IC Test Pad….
The Product Properties Of PEEK Sheet
---
It is a high temperature resistant thermoplastic with high glass transition temperature (143°C) and melting point (334°C), and the thermal deformation temperature under load is up to 316°C (30% glass fiber or carbon fiber reinforced grade), and can be used for a long time at 250°C Compared with other high temperature resistant plastics such as PI, PPS, PTFE, PPO, etc., the upper limit of the operating temperature is nearly 50 °C higher;
PEEK sheet not only has better heat resistance than other high temperature plastics, but also has high strength, high modulus, high fracture toughness and excellent dimensional stability;
PEEK sheet can maintain high strength at high temperature, its bending strength at 200°C is about 24MPa, and its bending strength and compressive strength are still 12-13MPa at 250°C;
PEEK sheet has high rigidity, good dimensional stability and small coefficient of linear expansion, which is very close to metal aluminum material;
It has excellent chemical resistance. Among ordinary chemicals, only concentrated sulfuric acid can dissolve or destroy it. Its corrosion resistance is similar to that of nickel steel. At the same time, it has flame retardancy, and it releases smoke and toxic under flame conditions. Less gas, strong anti-radiation ability;
PEEK resin has good toughness, and its excellent fatigue resistance to alternating stress is the most outstanding among all plastics, which is comparable to that of alloy materials;
PEEK resin has outstanding tribological properties, excellent resistance to sliding wear and fretting wear, especially can maintain high wear resistance and low friction coefficient at 250 °C;
PEEK resin is easy to be extruded and injection molded, with excellent processability and high molding efficiency.
PEEK sheet has excellent comprehensive properties, good mechanical properties, high temperature resistance, and excellent chemical resistance, making it the most versatile advanced plastic. PEEK (polyether ether ketone) and PPS (polyphenylene sulfide), PSF (polysulfone), PI (polyimide), PAR (polyarylate), LCP (liquid crystal polymer) have become five major special projects plastic.
The Product Model Of PEEK Sheet
---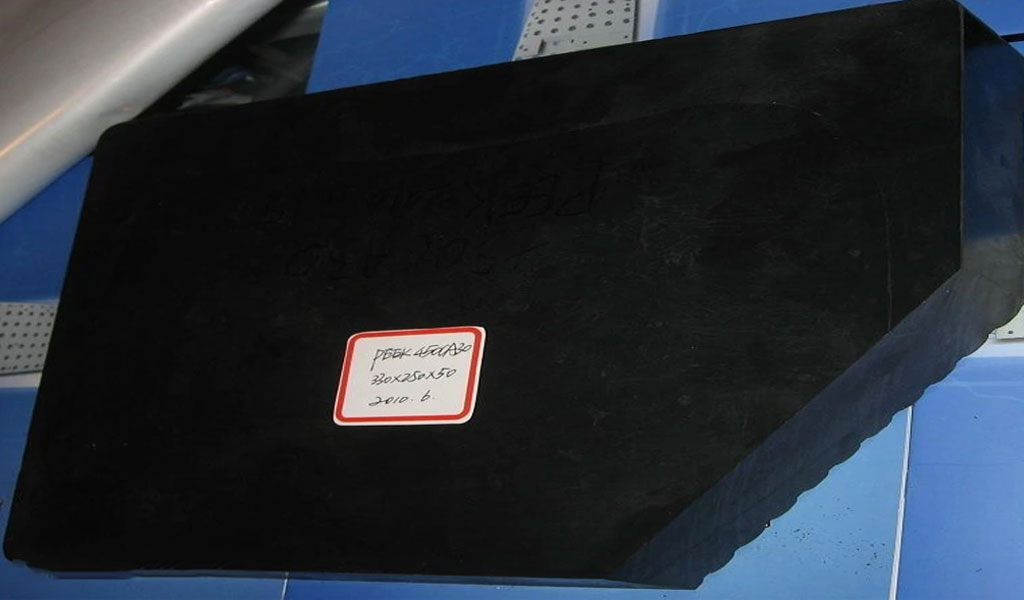 Black PEEK Sheet
The result of adding PTFE, graphite and carbon fiber makes PEEK-HPV a bearing grade plastic. Its superior friction properties (low coefficient of friction, wear resistance, high peak pressure limit) make this class of friction applications ideal.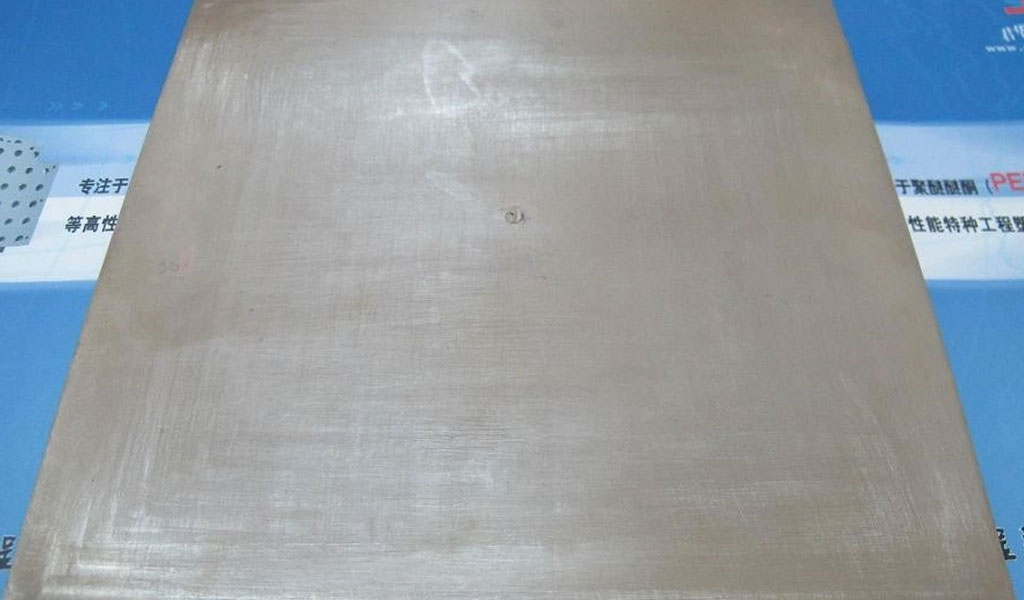 Brown Grey PEEK-1000 Sheet
PEEK-1000 is manufactured from pure polyetheretherketone resin, which has the best toughness and best impact resistance of all PEEK grades. PEEK-1000 can be sterilized by the most convenient sterilization methods (steam, dry heat, ethanol and gamma rays), and the raw material composition of PEEK-1000 is in line with EU and US FDA regulations on food compatibility, these characteristics make it suitable for The medical, pharmaceutical and food processing industries are very commonly used.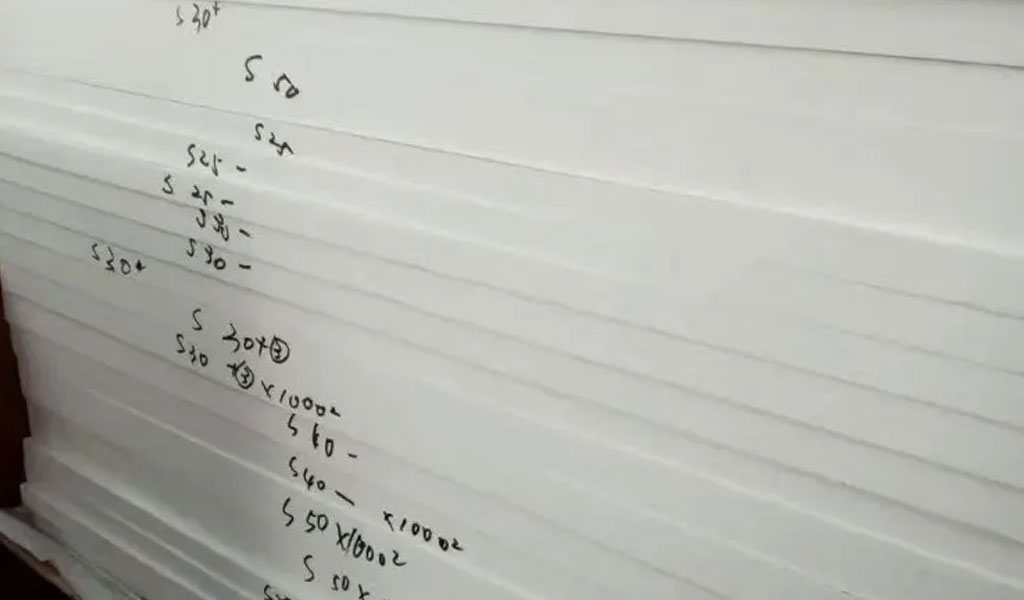 30% Glass Fiber Brown Grey PEEK Sheet
The material is filled with 30% glass fiber reinforced plastic, which has better stiffness and creep resistance than PEEK-1000, as well as better dimensional stability, ideal for manufacturing structural parts. It can withstand fixed loads for a long time at high temperatures. If PEEK-GF30 is used as a sliding part, its suitability should be carefully checked because the glass fiber scratches the mating surface.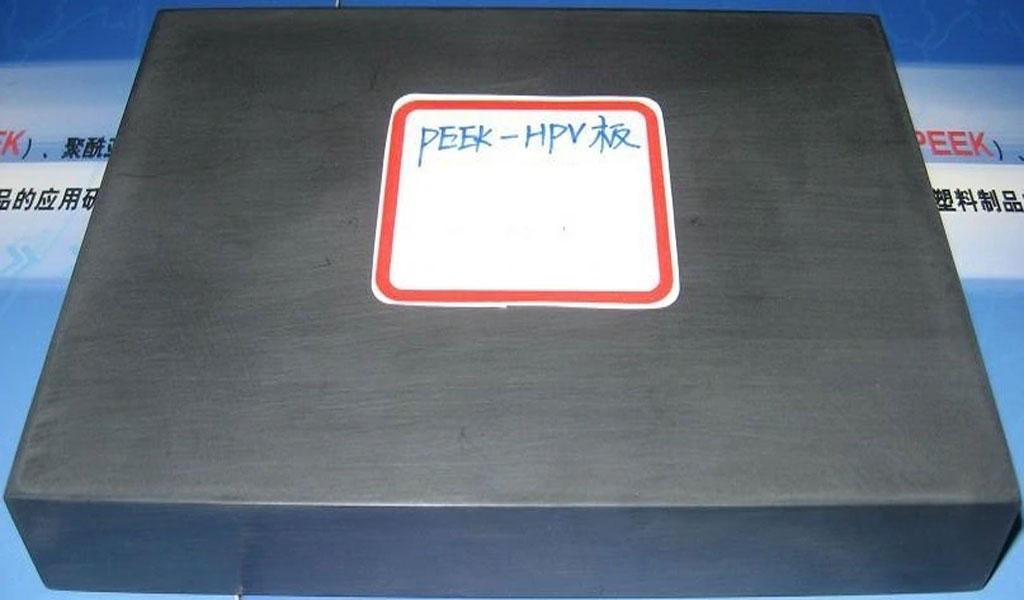 30% Glass Fiber Black PEEK Sheet
The material is filled with 30% carbon fiber reinforced, which has better mechanical properties (higher elastic modulus, mechanical strength and creep) and more wear resistance than PEEK-GF30, and the carbon fiber reinforced plastic is better than the unreinforced PEEK plastic. Has 3.5 times the thermal conductivity – dissipates heat faster from bearing surfaces.
The Main Features Of PEEK Sheet
---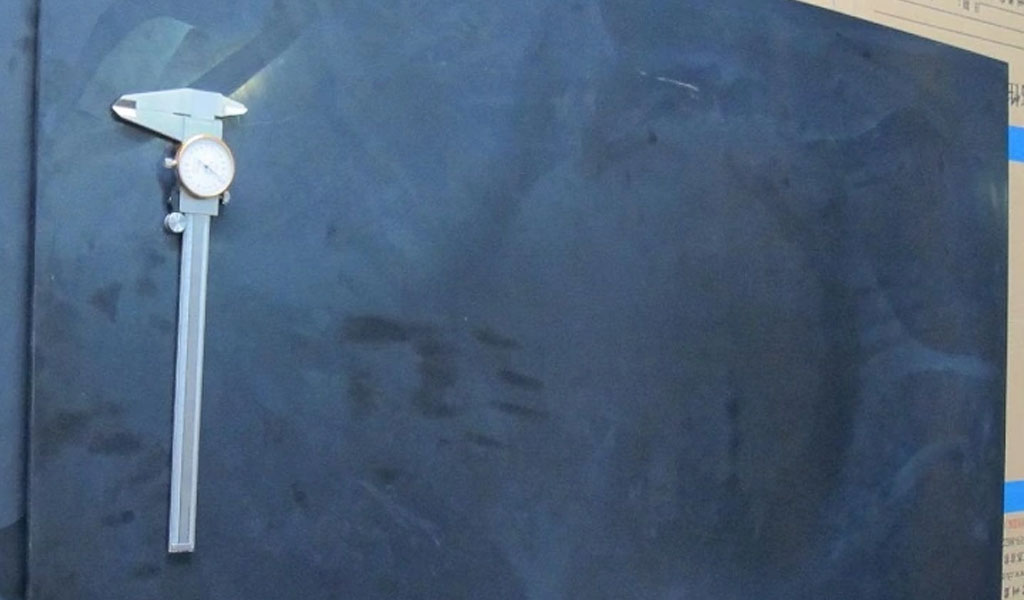 High temperature resistant polyetheretherketone PEEK has high glass transition temperature (Tg=143℃) and melting point (Tm=334℃), its thermal deformation temperature under load is as high as 316℃, the long-term use temperature is 260℃, and the instantaneous use temperature is up to 300°C.
Mechanical properties Polyetheretherketone PEEK has rigidity and flexibility, especially the fatigue resistance under alternating stress is very outstanding, which is comparable to alloy materials.
Self-lubricating polyether ether ketone PEEK has excellent sliding properties and is suitable for occasions where low friction coefficient and wear resistance are strictly required, especially the sliding grades of PEEK modified with carbon fiber, graphite and PTFE have excellent wear resistance.
In addition to the corrosion resistance of concentrated sulfuric acid, PEEK is insoluble in any solvent and strong acid and alkali, and it is resistant to hydrolysis and has high chemical stability.
Flame retardant polyether ether ketone PEEK has self-extinguishing property, even without any flame retardant, it can reach the 94V-0 level of the UL standard.
Ease of machining Because PEEK has the characteristics of good high temperature fluidity and high thermal decomposition temperature, various machining methods can be used: injection molding, extrusion molding, compression molding and melt spinning.
The Application Field Of PEEK Sheet
---
PEEK sheets have been widely used in aerospace, medical, semiconductor, pharmaceutical and food processing industries, such as gas separator components on satellites, heat exchanger blades; due to their superior friction properties, they have become ideal materials in friction applications. , such as sleeve bearings, sliding bearings, valve seats, sealing rings, pump wear rings, etc. Various production line parts, semiconductor liquid crystal manufacturing equipment parts, inspection equipment parts, manufacturing jigs, atomic energy related parts, electronic components, various precision machine parts, food processing line related parts, chemical machinery equipment related parts Parts, welding machine related parts, gold plating machining machine related parts, metal surface treatment related parts, heat insulation parts and other important tips Specifications and dimensions: 1-100MM*610/1000MM*1000MM · Above 150 ℃ (higher than the glass phase Change temperature), the mechanical properties of all PEEK grade plastics decline rapidly, and the linear thermal expansion coefficient increases rapidly, such as when the temperature exceeds 150 ℃, when the compliance is large, PAI can be selected to manufacture high temperature parts.