Dongguan Pinjin company focuses on PEEK special engineering plastic profiles extrusion molding and parts machining, and provides integrated solutions for R&D, design and production of special engineering plastic profiles and parts for different industries. The company was established in 2007 and is located in Dongguan, China. It has obtained 2 invention patents and 23 utility model patents.The company has put into operation a number of continuous extrusion production lines for profiles. PEEK rods, PEEK sheets, PEEK pipes, PEEK sheets, PEEK profiles, PPS rods, plates and pipes can be produced independently and in batches. After years of accumulation of experience, Pinjin has been able to produce PEEK profiles of various conventional specifications and have a large inventory, and can also customize and process unconventional PEEK profiles and PEEK profiles according to customer requirements. In addition, the company has horizontal injection molding machines, vertical injection molding machines, large-scale molding machines, high-precision CNC lathes, CNC machining centers, engraving machines, turning and milling and other mechanical machining equipment, specializing in customized machining of various specifications and different purposes PEEK parts.
Pinjin is a new technology-based innovative enterprise with many years of production and machining experience in the field of PEEK products. applications in the industry. Dongguan Pinjin company is committed to the production and development of PEEK profiles and other special engineering plastic profiles. Through its own continuous technological innovation, it forms independent technology and intellectual property rights, maintains the leading position in industry technology, obtains market competitive advantages, and continuously improves management and technology. , to create a highly efficient and skilled workforce, as the driving force for the sustainable development of enterprises. Mutually beneficial cooperation with customers, cooperative development with stakeholders, improve the efficiency of enterprise operation, and become a leader in the industry and a technologically innovative enterprise.Our machining capacity:
Material selection and customization according to customer needs;
Optimized design of product structure after material replacement;
Cooperate with customers in the development, proofing, mass production and assembly of special engineering plastic parts;
Injection molding and machining of special engineering plastic parts;
Mold flow analysis and DFM report before product opening;
Production of special high-temperature molds for PEEK engineering plastics.
Our Business Content
---
Research and development, design, production and material compound modification of PEEK special engineering plastics.
It has the ability of continuous extrusion molding, injection molding, compression molding, machining molding and other molding processes.
Design, processing, fabrication and modification of extrusion dies, compression dies, and injection dies.
Customized processing of PEEK parts with drawings and samples.
Continuous extrusion molding of PEEK rods, plates, pipes and sheets.
The research and development and production of new products and new fields of special engineering plastics jointly promote the application of PEEK special engineering plastics in various industries.
Our Core Advantages
---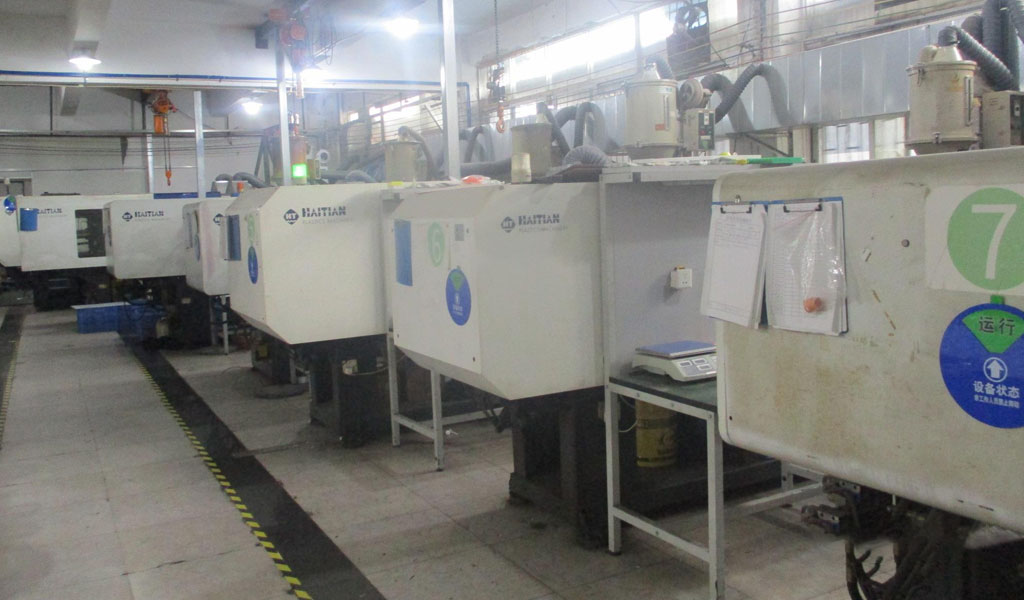 Fifteen years of experience in the production and research and development of profiles and products of PEEK, PI, PPS and other materials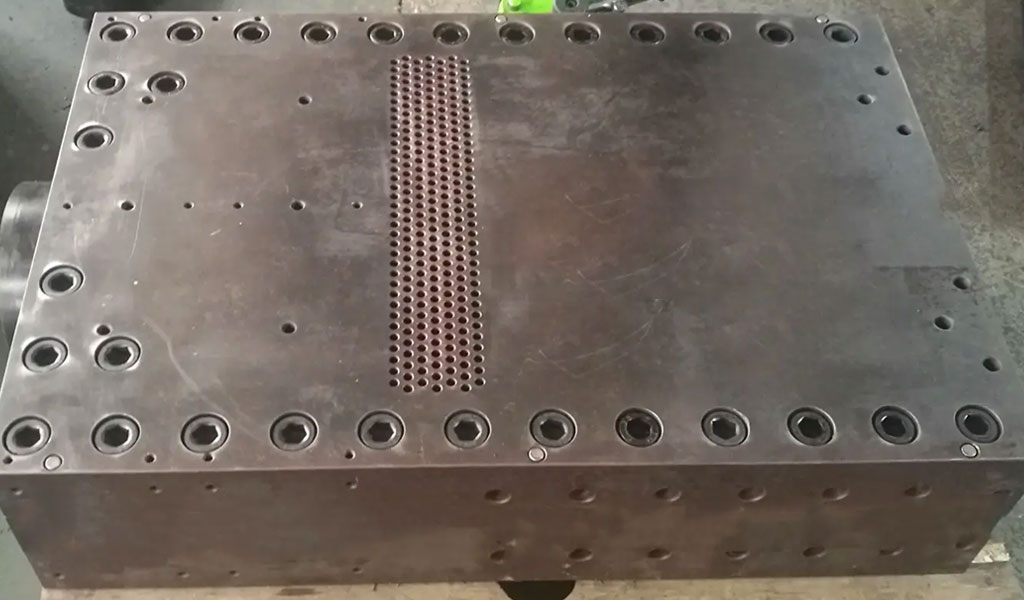 Thousands of specifications of molds, extrusion molding, molding special PEEK plastic bars, PEEK plastic plates, PEEK plastic pipes, PEEK plastic sheets etc.,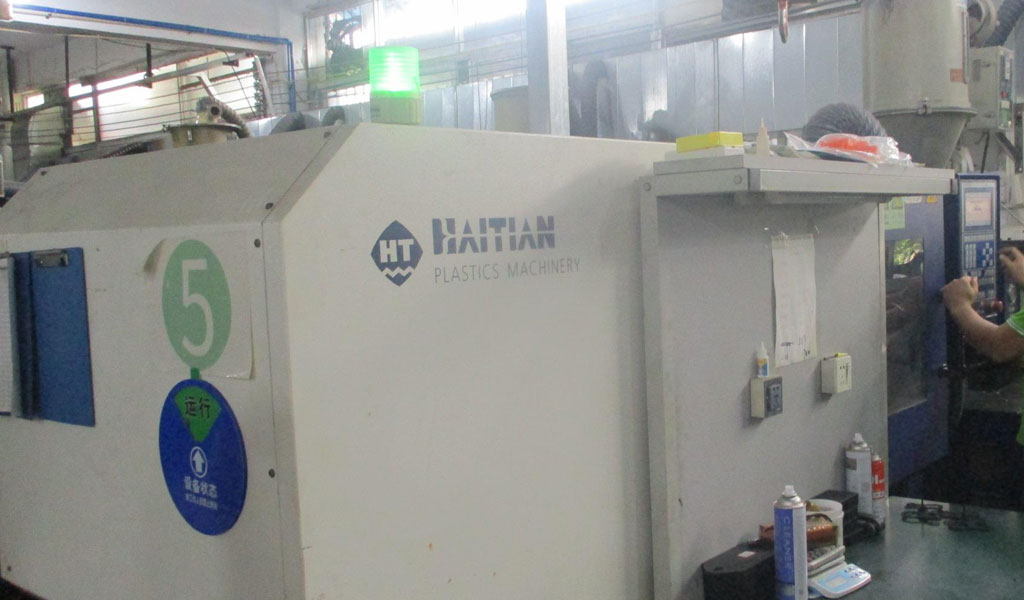 Leading cnc machining and injection molding technology, advanced production equipment and large-scale comprehensive 7S standard workshop in china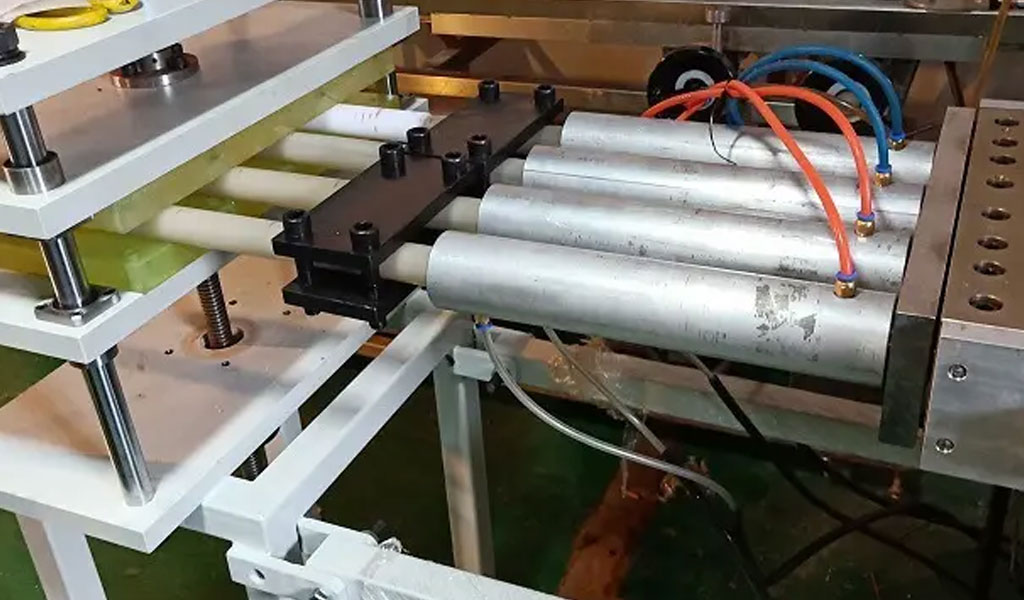 Mature profile extrusion production line, which is at the leading level compared with its counterparts in China,Southeast Asia and more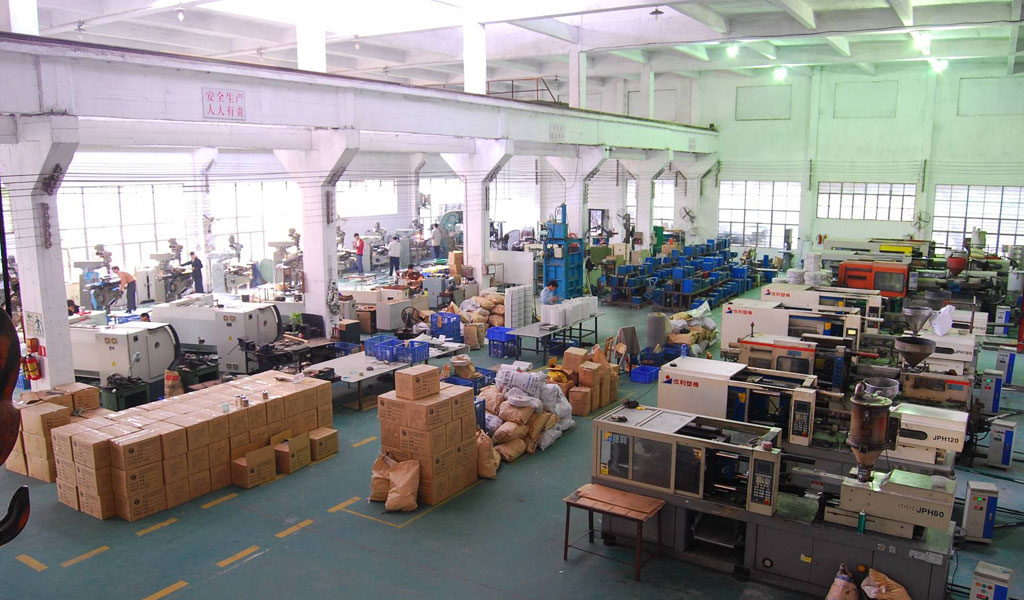 Pinjin PEEK Machining Company has the technical development and production capacity of injection molding and machining parts of various specifications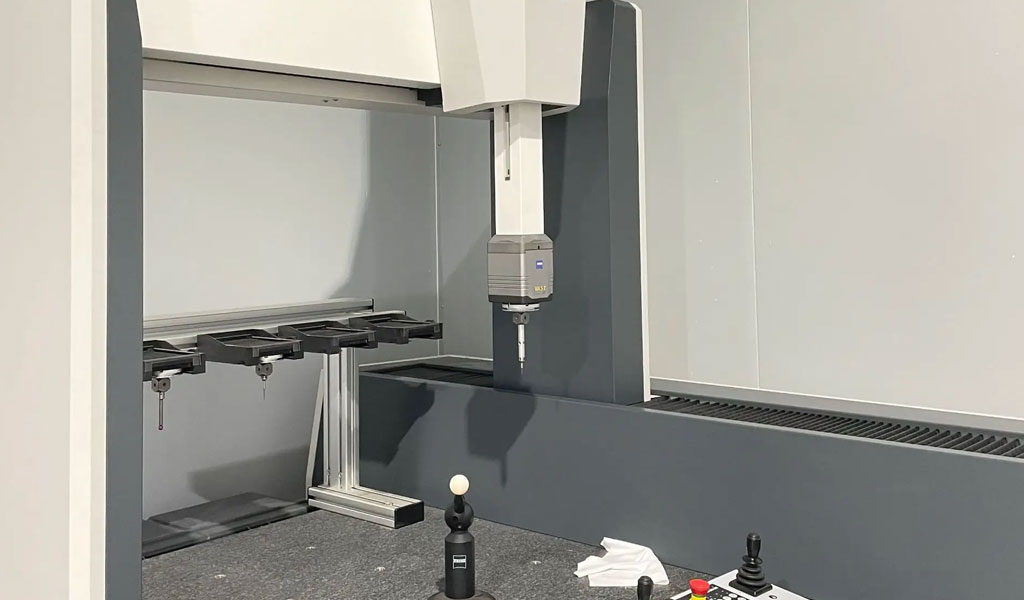 Perfect quality management system, friction and wear testing machine, computer-controlled electronic universal testing machine and other testing equipment.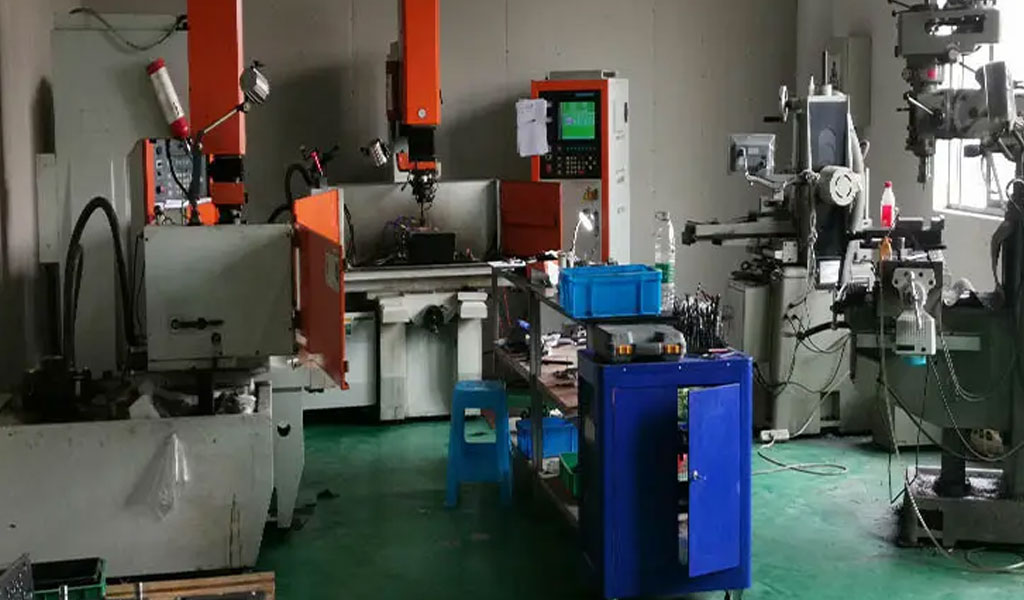 With PEEK plastic injection mold design and tooling manufacturing capabilities, Pinjin peek machining company can self-developed and manufactured molds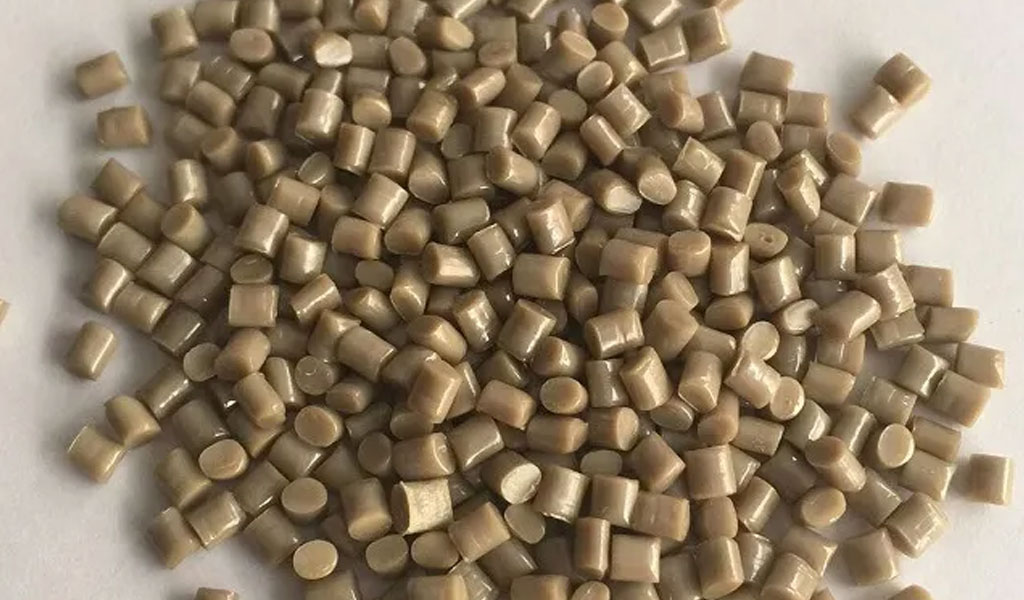 We have many years of good cooperation with raw material suppliers such as British Victrex PEEK (VICTREX), American DuPont PI (VESPEL), and German engineering plastics
GENERAL MANAGER'S SPEECH
First of all, I would like to sincerely thank all of Pinjin's customers and partners. The rapid and stable development of Pinjin is inseparable from your trust and support. In the days to come, I will lead Pinjin to provide you with better products and services.
Founded in 2007, Pinjin specializes in the research and development, production and sales of PEEK special engineering plastics profiles and products. It has rich production experience and strong technical capabilities in the field of special engineering plastics. It is the industry leader in the production of PEEK products. The promotion and application of special engineering plastics in China have made positive contributions.
Since the establishment of the company, we have been actively exploring how to achieve faster and stronger leapfrog development, continuously improve technology, continuously develop new products, give full play to the advantages of material performance, promote the application of special engineering plastics in various industries, and truly realize the replacement of steel with plastics. , to help customers solve the problem of material use, replace imported products, reduce costs, do our best to provide customers with satisfactory products and services, and achieve mutual and multi-win.
We always think from the perspective of development, we always regard product quality as the lifeline of the enterprise, and we regard every year of development as the year of entrepreneurship. We strictly adhere to the business philosophy of "integrity, innovation, quality, service", better improve and improve technical capabilities, provide customers with more high-quality products, provide employees with greater development space, and contribute to the development and application of China Special Plastics make a greater contribution.
DEVELOPMENT PATH
---
It has been fifteen years since Pinjin was formally established in 2007. The parent company is pintejin group in China. After 15 years of market tempering and development, the company has gradually determined the market development direction, developed and produced a series of competitive products of the company, and cultivated a certain market fighting ability. Looking forward to the future, the company will go to the next level, open a new page of comprehensive layout and rapid development, and write a more brilliant new chapter. In the past ten years, the company has successfully completed the first revolution and the first entrepreneurship. From 2015 to 2019, the company entered the stage of comprehensive technological innovation and rapid development, starting the second revolution and the second entrepreneurship.
Start In 1995
In 1995, the Pintejin Group was established as a trading company mainly engaged in machining, die-casting, sheet processing, forging, and parts manufacturing.
2007
In April 2007, Dongguan Pinjin Co., Ltd. was established, a company mainly engaged in the trade of PEEK, PI, PPS, PEI, PSU and other rod, sheet, and tube profiles. In July 2007, it purchased molding machines, injection molding machines, and CNC lathes, and transformed it into a semi-production enterprise of engineering plastics. .
2008
In December 2008, the company was officially transformed and established Dongguan pinjin Special Engineering Plastic Products Co., Ltd., officially becoming a production and processing enterprise of special engineering plastic products and profiles; molding PEEK large pipes with a diameter of more than 800MM, and successfully developed fracturing for oil downhole tools The ball, breaking the foreign monopoly on this product for many years.
2009
In March 2009, successively introduced a number of molding presses, horizontal and vertical injection molding machines, CNC machining centers, CNC drilling, milling and grinding machines and other processing equipment, perfect processing technology, and the development of thousands of molds, Pinjin is leading the production of special engineering plastics Enterprises are making great strides.
2010-2013
In April 2010, the introduction of 600T injection molding machine, 500T molding machine, with the ability to process large products. In August 2013, the production and sales of PEEK products and PI products increased significantly, and the company entered a virtuous circle of development.
2014
In May 2014, the company expanded its production scale and moved into Humen Huaide High-tech Industrial Concentration Zone, Dongguan City, covering an area of 3,000 square meters; completed the change of registered capital, from 7.5 million yuan to 12 million yuan.
2015
In August 2015, the company passed the ISO9001 quality system certification, which further strengthened the guarantee and management of product quality. In October 2015, the enterprise standard of PEEK series products passed the audit; the enterprise standard of fracturing ball stand two products passed the audit.
2016-2022
In January 2016, the company applied for and passed a variety of utility model patents. In April 2016, the company continued to improve the process, and successively extruded various specifications of PEEK rods, PEEK sheets, PEEK pipes, PEEK filaments and capillaries, PEEK profiles, etc. The technology was mature and the product performance was excellent, which can completely replace imports. product. In July 2016, the Pinjin trademark successfully passed the examination and certification of the State Trademark Office. In December 2019, the company continued to expand its scale, purchased and entered 5,000 square meters of industrialized standard workshops, and entered a sustainable and healthy development track. The company has been recognized as a technology-based small and medium-sized enterprise, recognized as a private technology enterprise in China, and obtained a variety of utility model patents.