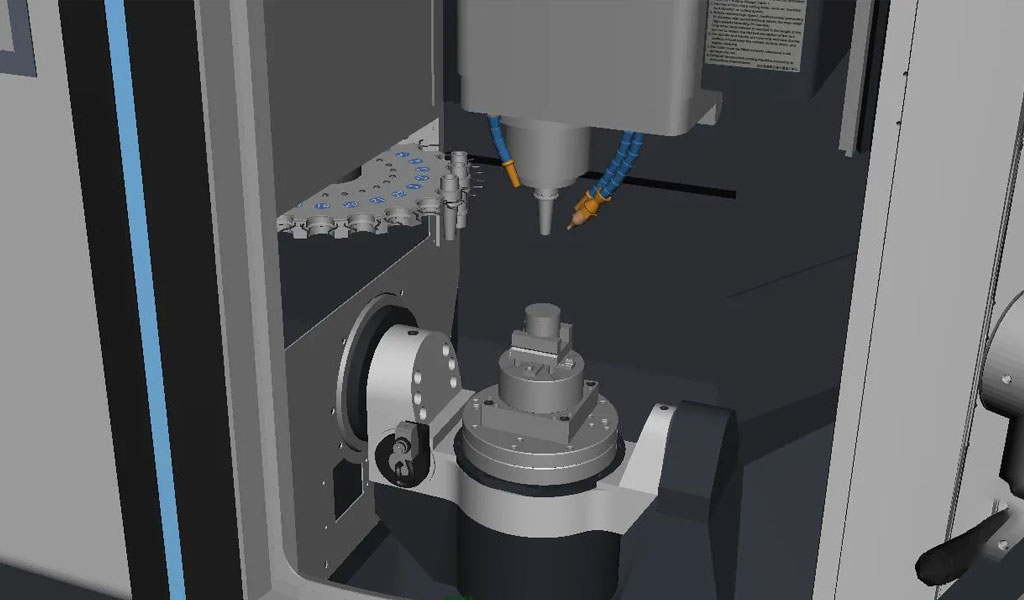 What Is 5 Axis Machining
---
The process of 5-axis machining involves the usage of CNC to move cutting tools through five different axes simultaneously. It allows for the production of highly complex parts. The first 3 axes are namely the X-axis, Y-axis, and Z-axis. They are common to a 3-axis and 5-axis CNC machine. However, a 5-axis CNC machine additionally has two extra revolving shafts to the three common linear axes. They are the A, B, and C motion modes that allow for the ability to make complex shapes in various products.
Over the years it has grown in use due to its ability to adapt to any industry. Additionally, the entire process any takes a short period from start to completion. Therefore, the operation is quite common in aerospace industries that take advantage of these pros.
At Pinjin, we offer cutting-edge 5-axis CNC machining for various PEEK parts in different shapes and sizes. The procedure has the capability of producing parts from several materials such as metals and plastic. CNC machining uses computers to administer commands to different tools. They could be a router, mill, or router. Customers often associate 5-axis machining with terms such as high in cost, difficult to run, and complex technology.
Peek 5 Axis Machining Services – Precision 5 Axis CNC Machining Peek Parts Manufacturer
---
Pinjin conquers complex part manufacturing with state-of-the-art 5-axis CNC machining, backed by decades of experience and unmatched creativity. The 5-axis platform cuts part geometry and complex shapes unachievable by other machining methods due to additional axes and the exceptional mobility of workpiece to tool rotational axes. This enhanced 6-sided machining capability increases accuracy by combining several standalone operations, significantly reducing part handling and multiple clamping phases during the process. The spindle head operates closer to the workpiece, allowing shorter cutting tools with less vibration and deflection, higher cutting speeds, tighter tool moves, and improved surface finishing capability.
Our engineers and machinists can perform true 5 axis machining peek services work and produce five axis machining parts with ease. No matter how complex the CNC machining peek parts, each step will be executed with a rigorous attitude, to deliver exceptional 5 axis machining peek components that demonstrate the highest quality standards. Even though any problems during the process, we'll keep running the job and make adjustments until all the issues are addressed. If you require a well-established and cost-effective CNC machining company to take over your project, Pinjin can achieve your expectation.
5 Axis Cnc Machining PEEK Parts And Case Studies
---
Currently, our 5 Axis Cnc Machining peek parts are exported to America, Canada, Australia, United Kingdom, Germany, France, Sout Africa, and many other countries all over the world. We are ISO9001-2015 registered and also certified by SGS.
Our custom 5 Axis Cnc Machining peek service provides durable and affordable peek parts that meet your specifications for automotive, medical, aerospace, electronics, food, construction, security, marine, and more industries. Fast to send your inquiry or submit your drawings to get a free quote in the shortest time.Contact us or Email [email protected] to see how our people, equipment and tooling can bring the best quality for the best price for your 5 Axis Cnc Machining peek project.